Keeping Humans at the Center of
AI

Transformation

Stellar helps companies find their competitive edge by integrating generative AI, Large Language Models, and machine learning across all facets of business operations.


Houston, we have a solution
There is tremendous evidence for leveraging your data and the latest advancements in generative
AI
Less than

24%

of businesses have deployed Natural Language Processing

(Gartner)

up to

80%

of time is wasted by data scientists wrangling data before it's useful

(New York Times)

employees are

18%

more likely to trust a company with strong data analytics

(CIO)

a stunning

20%

of revenue is lost due to bad data quality

(MIT Sloan)
What We Do
Assess
AI

readiness, identify

AI

opportunities, and implement next generation solutions
Business Readiness

Identify areas where genAI and LLMs can meaningfully change the way businesses operate

LLMs & ML Modeling

Leverage industry leading LLMs with proprietary files, web pages, and documents to unlock the value of your data

Generative AI-Powered Apps

Build generative

AI

driven business applications on top of secure

&

responsible artificial intelligence to help businesses deliver for their customers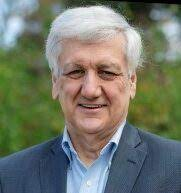 Stellar enabled me to understand how generative AI can drive our business and improve our customers' experience. The company has a great process for evaluating our AI opportunities and making it easy for us to explore our options and engage in a way that is best for us.

— Ed Van Deman, CEO, Forest Systems
Cross-Industry Impact
Leverage the power of generative
AI

with your secure proprietary data for multi-language customer engagement and operations solutions
How We Do It
Innovative and durable solutions that transform your business
Discover

Assess your technology environment, stack, and evaluate how genAI and LLMs can better power your business

Deploy

Implement solutions and mobilize

AI

opportunities for improved customer and employee experiences

Validate

Integrate LLMs and genAI capabilities into your existing applications and workflows

Scale

Incorporate validated LLMs and genAI strategies into all facets of business and applications
AI-powered transformations
Transcending the ordinary + building value so our customers and their customers soar
Expand your universe
Let's connect!